Table Card > Export to Excel formatting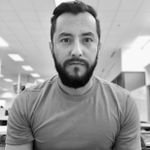 Hi,
I've noticed something when exporting a Table card into Excel.
Example:
on the card , Date fields show as 2016-11-09
when send/export to Excel it shows up as 9-Nov-2016
is there a way to set the format in which the columns will be once the user export it to excel ?
on export , column 1 as Tex , column 2 as short date, column 3 as long date/time, column 4 as currency 2
etc.
Thanks
Answers
This discussion has been closed.