Stories layouts as publication view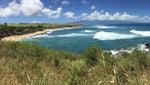 Our team is really taking to Stories.  One thing we've found lacking is the publication of Stories to a URL.  We use publication slideshows all over and now want to be able to view Stories as they display in their pages, with multiple charts/images/cards.
Does anyone know of an in-product way to do this?  I haven't found one and have already submitted feedback.
Comments
This discussion has been closed.