Ability to reassign fields when changing datasets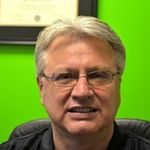 Current state:when changing datasets, currently cards have to be rebuilt if the field names don't match.
Desired status: It would be nice to have an option to assign the old fields to the fields in the new datasets. I have a bunch of data fusion datasets that I would like to switch to data flow ones, but am not doing that because it would require changing all cards which use  those datasets.
Just to give it a bump: the OTHER company's product has that feature!
Comments
This discussion has been closed.