Card Building Frequently Asked Questions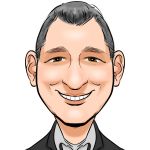 Greetings!
We have analyzed the most common Card Building questions and created some excellent articles in our newly released "Help Center". Below you will find links to these common questions with Domo certified answers to these topics.
You may want to open a new browser window.
To begin, please click here to learn how to access the Help Center. You will need to be logged in to Help Center via your Domo instance before you can access the below links. Once you are logged in to the Help Center you should be able to directly click on each of the article links below.
Regards,
Dani aka "Mr.Dojo"

Dojo Admin
**Say "Thanks" by clicking the "heart" in the post that helped you.
**Please mark the post that solves your problem by clicking on "Accept as Solution"
**You can update your Dojo Community name and avatar by clicking on your avatar then the "My Profile" button.
Comments
This discussion has been closed.