Allow set up ALERTS in your profile but alerting multiple selected users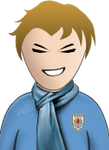 Would be very useful to be able to set up alerts in our profile but allowing us to select specific users to be notified or included as part of the alert.
It could work from my admin profile or been set up automaticaly on the user selected profile.
Additionally to create alert system consistency, this could help us to make the alert capability works if we have our users structure working under publication groups (which not allow alerts set up).
Thanks!
Comments
This discussion has been closed.