Copy and Paste for DOMO Online Form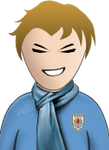 I think could be a positive improvement for our DOMO Online Form add the capability to copy and paste data from or to the form. This data could be coming from excel or a csv file for example.
Add importing capability could be another plus.
FInally, add formulas (logic or arithmetic) could be a final touch to really transform DOMO online form into a smart   data collector.
Thanks for your support.
This discussion has been closed.