Android App for Domo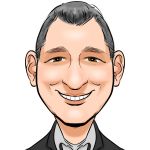 If you are looking for the Domo App for Android users please visit the play store here.
Thanks!
Dani
Dani aka "Mr.Dojo"

Dojo Admin
**Say "Thanks" by clicking the "heart" in the post that helped you.
**Please mark the post that solves your problem by clicking on "Accept as Solution"
**You can update your Dojo Community name and avatar by clicking on your avatar then the "My Profile" button.
Comments