Alerts with filtering capabilities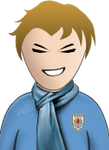 I would like to see if we are able to set up an alert applying a filter.
Let's say we want to get an alert if the Summary Number decrease by 10 % but only for the Atlanta Branch or, with a different function/additionally, if you can allow us to set up an alert to notify us if the rule apply for a particular Branch and then in what Branch it happens.
Comments
This discussion has been closed.