PDP should have better way to add row values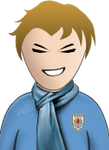 In order to add new row values into a PDP policy we must to search and add one by one, i think we should have a better way, as you have in publication groups, to select from a list multiple values. This will save us hours of policy building process.
The idea is to improve the way of how we can edit, maintenance and/or transfer our user access from publications groups into the PDP system to get full DOMO functionality.
Thanks.
G.
Comments
This discussion has been closed.