Allow to select multiple items/conditions to be follow within the same alert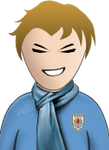 Let's say I am over multiple branches but my data is grouped by branch, I think we should allow to select more than one branch to follow. On below picture you can see I am only able to select Atlanta but i have 6 additional branches so I should set up six alerts to make this alert useful not mentioning the email and sms traffic increase with 7 alerts working about the same condition.
Thanks for your support!
Comments
This discussion has been closed.