Data Center Enhancements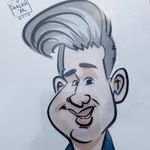 Add into the drop down menu of data source an option to create a data flow based on that data source and have it populate ETL or SQL with that Data Source attached already.
Data source revert back in the data center for Admins (In the event you screw up a data source) that will take a Datasource back to a previous state
Loading times posted to the Data Center lines Avg Load time / Last Load time (Loading time = time from start to finish of the query, not the time to push to Domo only)
Loading time details at the top of the data source page when you select view details
For Dataflows in the data center when you hover over last updated time you see of the files that comprise that datasource the last updates of each file so you can see if only one of the 3 or 4 files was updated.....
Comments
This discussion has been closed.