Admin / User settings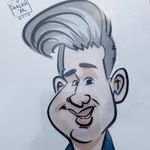 All notification settings can be controlled by default by the admin for the base user setup.
Global Notifications turn off for maintenance by admins.
Client Environment (Data Separation) – For client reporting I want to be able to share pages and data with clients, but I will never feel comfortable with them accessing data in the same area that my raw data lives.
Card Cleanup area in admin (where all cards with no activity) views, data refreshes, etc populate and you can select multiple for deletion at a time.
Multiple deletion added as standard functionality to the Admin profile. An admin can then clean off a page easily without having to go into each card and delete.
This discussion has been closed.