DataJobs/DataFlows mapping capability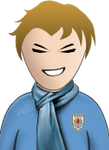 I would love to have an automated or, if is not possible, the ability to create DataJobs mapping to have a visual connectivity map of my data sources. I would like to see what DataJob is connected with what DataFlows and within those Dataflows with other DataJobs are used.
This will be critical to have a consistent and easy Data maintenance and cleaning.
Thanks.
G.
Comments
This discussion has been closed.