Workbench filter and segmenting datasets
It would be super helpful to have a filter at the top of your datasets to type into and filter the dataset you are looking for rather than scrolling through everything.  Additionally, if you could segregate your datasets into different categories it would make finding your datasets easier.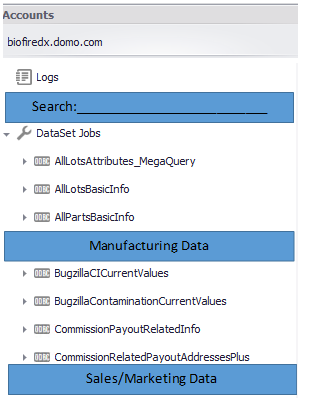 Comments
This discussion has been closed.