Publications administration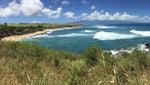 Like the datacenter, the publications (URL slideshows) page can become busy without some maintenance. But I can't tell what slideshows are actually used aside from the presence of the "Stop Publishing" button, like I can in the data center or on cards.
Can I get some usage statistics like views, last viewed date, viewed last 30 days, emails/users who have access?
Aaron
MajorDomo @ Merit Medical

**Say "Thanks" by clicking the heart in the post that helped you.
**Please mark the post that solves your problem by clicking on "Accept as Solution"
Tagged:
Comments
This discussion has been closed.