ETL Features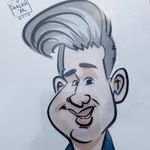 1. On the data transforms (Calcs, date operations, etc) PLEASE make the data selection panes have the ability to search for text by typing in a column name
2. Add the ability to sort and filter the preview dataset that is loaded. Many time there are blanks and if you want to assess that the data is working, but the only issue you are having is with blanks you can find out immediateley and edit your data flow without having to export or do a full run.
3. Additional Calcs added, trim features, more like the SQL version.
Tagged:
Comments
This discussion has been closed.