Buzz message prompting a new task - where's the card?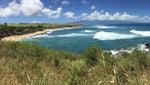 I can have a buzz disussion in which someone creates a new task for me to work on. But when I go to my projects and tasks page, I don't see the card referenced so I don't know where to go to make the requested adjustments.  I'd like to see a link on the task that takes me to the card.  Otherwise I just have to remember which card or check my buzz messages and hope I find it.
This probably applies to all tasks, but I can't link them to specific objects like pages or cards.  I can only add attachments.  I want to know not only the request but also the object what I should be working on.
Aaron
MajorDomo @ Merit Medical

**Say "Thanks" by clicking the heart in the post that helped you.
**Please mark the post that solves your problem by clicking on "Accept as Solution"
This discussion has been closed.