Don't automatically aggregate the series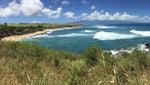 When I create a card like a multiline or grouped bar where I want to break down totals by some categorization like customer group or product line, my series choice automatically aggregates (in this case on a horizontal group bar):
I have to change it pretty much every time to 'no aggregation' so the breakdown works properly:
I understand that sometimes users will want to have multiple values displayed on the card so the series is used for that purpose as well (e.g. display sales in units and revenue).  In my experience that is a small minority of cases.
Can we let the default method be 'no aggregation'?
Aaron
MajorDomo @ Merit Medical

**Say "Thanks" by clicking the heart in the post that helped you.
**Please mark the post that solves your problem by clicking on "Accept as Solution"
Comments
This discussion has been closed.