Enriched card view detail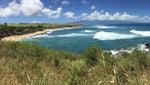 Each card displays how many views there were and who viewed that card in the last 30 days.
When a card was viewed X times, I don't know if I was X-2 of those and the two other people viewed the card once each, or if it was more evenly distributed.  In other words, I can't quite tell who is actually making use of the card.
What I'd like to see is more detail, like a log, that I can drill or link to.  My auditing would be more effective if I could see more detail.
Maybe tie in some of the Activity Log data that's in beta on the Admin page.
Aaron
MajorDomo @ Merit Medical

**Say "Thanks" by clicking the heart in the post that helped you.
**Please mark the post that solves your problem by clicking on "Accept as Solution"
Comments
This discussion has been closed.