Dataset descriptions should include the schedule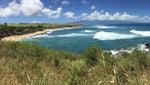 Looking at a dataset in the datacenter (i'm speaking mostly of the datasets coming from the source systems, not dataflow outputs), I can see many important things like source, owner, size, last update, etc, but I'm unable to see when the next update will be.
It would be helpful to automatically include in the description or show somewhere else, that the dataset updates every hour on weekdays, Fridays at 6PM, or whatever the case may be.  Forward looking instead of backword looking like we already have.
I'm adding this info manually to all of our workbench jobs and it's a pain.
Aaron
MajorDomo @ Merit Medical

**Say "Thanks" by clicking the heart in the post that helped you.
**Please mark the post that solves your problem by clicking on "Accept as Solution"
Comments
This discussion has been closed.