Beast Mode function help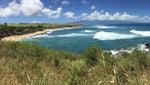 When I'm typing out Beast Mode functions, sometimes I forget what parameters the functions need or what order they go in.  I have to go digging in the function menu, find the function I'm looking for, then view the function description.
I'd LOVE for the editor to display function hints automatically by finding the function I'm using and displaying the description (kinda like what Excel does).  
Autohelp somewhat exists already because you can type functions and matches will show up in a hover list.  Maybe we just need that insert-text to include the parameter types like DATE_SUB(date, interval number time-unit), not just the function name.  In any event, automated assistance would be fantastic.
Aaron
MajorDomo @ Merit Medical

**Say "Thanks" by clicking the heart in the post that helped you.
**Please mark the post that solves your problem by clicking on "Accept as Solution"
Comments
This discussion has been closed.