Dataflow: Ability to write SQL within a ETL-Dataflow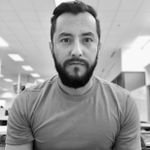 ETL dataflows are very user friendly and great to work with in some cases but, sometimes I have found the need to be able to drag and drop a control that would allow me to write a piece of MySQL code to do a more complex transformation.  Since it is not an available option I have had gotten to use either ETL or MySQL.
I like how easy it is in ETL to drag and drop a control and after few clicks selecting what you need, the job is done and it came to my mind that if there was an option to write MySQL , the ETL dataflow would be way more powerful.
Domo Arigato!

**Say 'Thanks' by clicking the thumbs up in the post that helped you.
**Please mark the post that solves your problem as 'Accepted Solution'
Comments
This discussion has been closed.