Share video via DOMO card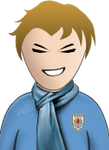 I think could be extremely useful to have the ability to share videos through DOMO as a card for example. This is extremely important since we include training or coaching videos as well to share recorded discussions on certain topics. Additionally, we could utilize all metrics by user in an effort to improve and promote adoption.
A plus could be allow us to utlize policies on videos (to direct to the right audience) and allow or not to download the content.
Comments
This discussion has been closed.