Publish a filtered slideshow as a website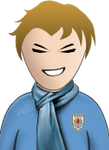 I would like to publish in a slideshow a group of charts from a page but with the filter I applied to the page/card. Currently when I publish a slideshow as a web i cannot see the filter applied. I think we should be able to do this without need to create specific chart for each one of our branches/regions/departments.
Comments
This discussion has been closed.