Filter Data Sets by with applied policies (PDP) or not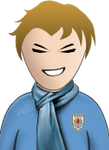 I think we should have the ability to filter data sets by those with policies (PDP) applied or not. This will be important in case we need to update those PDPs until have a solution which allow us to apply one PDP to x number of data sets sharing the same field/column.
Thanks!
This discussion has been closed.