Project/Task tracking data set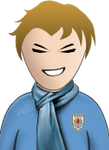 I think the project/Task tool in DOMO is simple and efficient but we should have a data set available with each action happening there to be able to report on. 
For example how many task has been moved from one stage to another, how many tasks has been completed by user, how many tasks has been assigned to each user, etc.
This will help the project/task tool in DOMO more useful from the reporting piece.
Thanks!
Comments
This discussion has been closed.