Where do I find the latest Domo product release notes?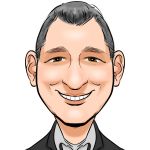 Greetings,
If you navigate to the Domo Knowledge Base (Orange Help Center button on top right of Dojo page) you will find our monthly release notes here:
http://knowledge.domo.com?cid=releasecategory
Please bookmark this above link and check back regularly. You can also subscribe to this thread and I will reply to this thread when new notes are released.
Thanks!
Dani aka "Mr.Dojo"

Dojo Admin
**Say "Thanks" by clicking the "heart" in the post that helped you.
**Please mark the post that solves your problem by clicking on "Accept as Solution"
**You can update your Dojo Community name and avatar by clicking on your avatar then the "My Profile" button.
Comments