Admin people search improvement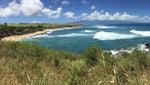 We have a LOT of people in Domo, and some of them inevitably move on to other companies.  So I need to remove them from Domo.
When I load the Admin page to search for the user, the cursor automatically loads in the alphabetically first user's alternate email address.  As if the first thing anybody wanted to do on the admin page was update someone's alternate email address.
Most of the time the first thing I do when I go to the admin page is look up a user.
Can we have a change to refocus the cursor on the people search box?  
Aaron
MajorDomo @ Merit Medical

**Say "Thanks" by clicking the heart in the post that helped you.
**Please mark the post that solves your problem by clicking on "Accept as Solution"
This discussion has been closed.