Period over Period (Business Day)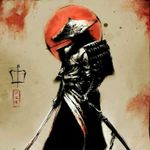 First off, I wanted to say the new YoY calculation options are a great addition and a big time saver when creating period over period cards. 
Unfortunately for us, our company metrics mainly revolve around current business days. So when building a card like this, I still need to determine the current business day and only return previous period records before the same business day (ie, This Month to Current Business Day over Last Month to the Same Business Day).  These beast mode calculations can take quite a while to set up. 
It would be great if we could possibly maintain a company calendar and have the Period to Current Business Day added to the Period over Period options available in the analyzer.
Comments
This discussion has been closed.