Ability to Add new Column to exiting WebForm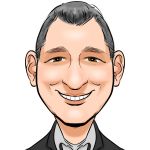 I am moving this to a discussion thread so you can give each other likes and we can mark this as solved at some point.
Dani aka "Mr.Dojo"

Dojo Admin
**Say "Thanks" by clicking the "heart" in the post that helped you.
**Please mark the post that solves your problem by clicking on "Accept as Solution"
**You can update your Dojo Community name and avatar by clicking on your avatar then the "My Profile" button.
Tagged:
This discussion has been closed.