Grant Access to DataFlows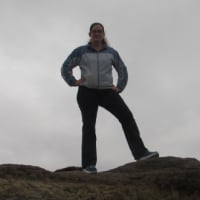 Collaborating on a DataFlow is only really seamless when Admins are working together.  Otherwise, ownership needs to be transferred back and forth.  It would be beneficial to be able to grant access to people or groups. 
This could even vary between read only access and write access.  I often have people who want to be able to see what is happening in the background, and this would be a way for them to explore and ask questions. 
They could also make copies for their own use, perhaps, if an admin wants to set a standard or make handy functions accessible to others. 
I believe a similar idea is already out there for access to DataSets.  I was really dismayed to find that PDP didn't handle access to the DataSet in the absence of a card! 
DataMaven
Breaking Down Silos - Building Bridges
Check out my video!
**Say "Thanks" by clicking the heart in the post that helped you.
**Please mark the post that solves your problem by clicking on "Accept as Solution"
Tagged:
Comments
This discussion has been closed.