Date Filter Multiple Dates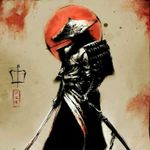 I'm in the process of trying to replace some internal reports and I've ran into something that may be beneficial to others if it were added to Domo.
With the date filter on each card, it would be helpful for us if instead of choosing a single date field to filter on, we could instead select multiple fields from the dataset. In our scenario, we allow users to specify a date range and the data then included in the report is any row where one of multiple date fields falls within that range. This allows us to capture multiple steps in a process and for the user to update the range they're exploring on the fly. 
Hopefully others would find this useful as well. 
This discussion has been closed.