The ability to move a Buzz thread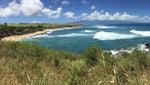 Sometimes buzz threads start as a people chat but reference a particular card.  I need the ability to move these chats to the card.  Otherwise, if I look at the chat in isolation, I don't know what it's talking about.
Aaron
MajorDomo @ Merit Medical

**Say "Thanks" by clicking the heart in the post that helped you.
**Please mark the post that solves your problem by clicking on "Accept as Solution"
This discussion has been closed.