Mirror access from one user to another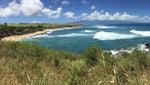 As an admin, I would like the ability to click on a user who needs access to pages/cards/groups and click on a button that allows me to grant this person the same access that another person has.  This would save me a lot of time when setting up new users whose access is the same as others already in the system.
Aaron
MajorDomo @ Merit Medical

**Say "Thanks" by clicking the heart in the post that helped you.
**Please mark the post that solves your problem by clicking on "Accept as Solution"
This discussion has been closed.