Qualtrics Connector - Advanced Version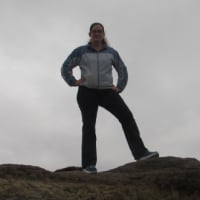 It would be beneficial to be able to select specific questions to bring into Domo from Qualtrics surveys.  We are not permitted to bring in Personally Identifiable Information, like names and email addresses, but would like to be able to provide high-level KPI reporting on survey results.  
As it stands now, we can not use the Qualtrics connector at all due to the presence of PII in our surveys.  If we could simply omit these fields on import, we could meet a lot of the reporting need.  
Anyone else looking to leverage Qualtrics connector, but facing privacy issues?  
Thanks!
DataMaven
Breaking Down Silos - Building Bridges
Check out my video!
**Say "Thanks" by clicking the heart in the post that helped you.
**Please mark the post that solves your problem by clicking on "Accept as Solution"
This discussion has been closed.