PDP Dataset Mapping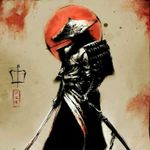 I know currently when creating a new dataset off of a dataset that is using PDP, a warning pops up telling you: 
(This happens in DataFlows and DataTransforms)
It would extremely helpful if there were a way to map existing PDP policies from our origin data source, to new columns created on our output datasource. In essence, these would get updated whenever the orignal source PDP was updated, just like your current option to "Automatically run DataFlow when any of the following Datasets are updated".
The current method of automating PDP policies (using the java based application) while effective, is on the verge of becoming cumbersome due to the constantly growing number of (duplicate) policies needed every time we add a new dataset.
Comments
This discussion has been closed.