Card Views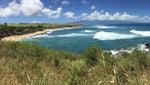 Many of our cards have MANY views.  Tens of thousands.  I don't know how long that has been tallying or what counts as a view (page view or card detail view).  Because I don't know and can't configure what is included as a view, the data almost loses its worth.
I'd like to be able to configure the timeline or other filters for what qualifies as a card view on the eyeball icon.  For example, I'd like to include in the figure only card detail page interactions and only in the last 30 days.
Aaron
MajorDomo @ Merit Medical

**Say "Thanks" by clicking the heart in the post that helped you.
**Please mark the post that solves your problem by clicking on "Accept as Solution"
Tagged:
Comments
This discussion has been closed.