Favorite Connectors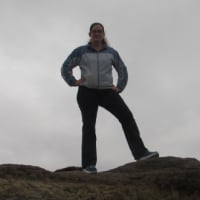 Flag Connectors as Favorites - Have them appear at the top
Domo has developed a WEALTH of connectors, and that is absolutely fantastic!  
None of us uses ALL of those connectors...I'm sure of it...and we all have our favorite go-do connectors.  
For example - I use Box...A LOT.  Every time I want to bring in a new dataset from Box, I have to do a search.  Same for Salesforce and Qualtrics.  If I could mark them as favorites, they'd be at the ready for me to keep on moving.  The search is a small step, but mechanically shifts from mouse work to typing, and creates a less fluid user experience.  
As a stretch idea...There could be some algorithm to float the user's or the user's platform's most-used connectors to the top.  
Thanks!
(Dani - I did do searches for this prior to entering.)
DataMaven
Breaking Down Silos - Building Bridges
Check out my video!
**Say "Thanks" by clicking the heart in the post that helped you.
**Please mark the post that solves your problem by clicking on "Accept as Solution"
Comments
This discussion has been closed.