Radial Gauge Card: Dynamic Ranges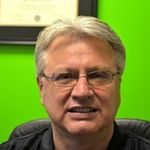 Current state:
In the gauge above, the ranges for red, ornage and green are static (I need to enter the top and bottom value).
Desired state:
Allow beast mode or data to determine the ranges. Example: bottom of green range is set to variable "Plan", the bottom of Orange is set to 90% of "Plan" and bottom of red is set to 50% of "Plan". Top of green is 150% of "Plan".
Comments
This discussion has been closed.