Sort/Filter Webforms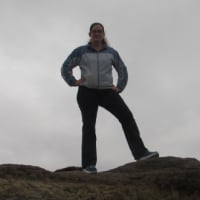 I work with webforms a lot, as they make great lookup tables and trackers.  A major challenge I have with them is the inability to sort or filter the values.  Some of my webforms are large and/or when performing mapping, these features are indispensible. 
My current workaround is to create a feedback loop with Excel, and abandon the webform idea, but I would like to get to a place where I don't have to leave Domo to update my lookup tables.  I am also setting up work trackers and other team resources, and would like to use webforms to drive my team members to Domo and build work habits with Domo as the pivot point.  
I'm sure that the technical issues with webforms are already known, and I hope that they are being worked on.  This is a functionality that I have not found in any of the BI tools our IT team has tried to make me use, and I held the webforms up as a major differentiator.  Conceptually, it is, but the funtionality just isn't strong and reliable enough yet. 
Hope springs eternal!   
DataMaven
Breaking Down Silos - Building Bridges
Check out my video!
**Say "Thanks" by clicking the heart in the post that helped you.
**Please mark the post that solves your problem by clicking on "Accept as Solution"
Tagged:
This discussion has been closed.