Dojo Navigation Improvement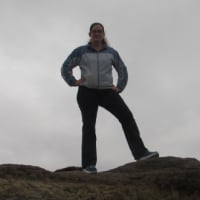 When we want to post an idea on the Ideas Exchange, we need to search first to make sure that the idea has not already been submitted.  This is wonderful, and I am happy to do it.  The trouble is that once I have completed my search, there isn't a clear navigation to submit my idea.  
Current Process:
1 - Navigate to Help Center
2 - Navigate to Dojo
3 - Scroll and choose Ideas Exchange
4 - Search for existing idea
5 - Click on Dojo logo to navigate back
6 - Scroll and choose Ideas Exchange
7 - Click 'Suggest an Idea'
This is too many steps!  
Perhaps the 'Suggest an Idea' button can simply be added to the top and/or bottom of the seach page?  Bottom would be a good idea so that folks have scrolled to the bottom and also seen if there are multiple pages of ideas returned in their search.  
Thanks!  
Here's an image of the top of the page, for reference:
DataMaven
Breaking Down Silos - Building Bridges
Check out my video!
**Say "Thanks" by clicking the heart in the post that helped you.
**Please mark the post that solves your problem by clicking on "Accept as Solution"
Tagged:
Comments
This discussion has been closed.