Alert and notification delegation/forwarding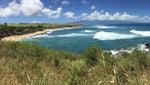 When an employee is away for an extended time, we need someone else to back them up on their tasks, which include monitoring data and processes.
I'd like the ability to pull or push alert notifications, en masse, to or from other users.  Like an email forwarding rule, perhaps, where for a time or indefinitely I can send all emails or just some to another person. 
- I want to send dataflow failure alerts to a person who is monitoring for someone else
- I want to receive workbench dataset failure notifications that someone else would receive
- I want to get card alerts and get all of them without individually permanently subscribing to the alerts
- Etc.
Aaron
MajorDomo @ Merit Medical

**Say "Thanks" by clicking the heart in the post that helped you.
**Please mark the post that solves your problem by clicking on "Accept as Solution"
Tagged:
This discussion has been closed.