Last 7 days COUNT for each day
Goal: I want a total COUNT of rows for the last 7 days, for each day. Meaning, that I have Ex.  a line graph where the point for 5/22 includes the previous 7 days (5/15 - 5/21) and the point for 5/21 would be the total of 5/14-5/20 and so on.
Context: I append data every 15 minutes to a dataset that shows the current users online at that time. I'm trying to report every day on the # of users for the last 7 days. I'm trying to brainstorm if I can do this in a beastmode before going the route of a dataflow.
Sample Data: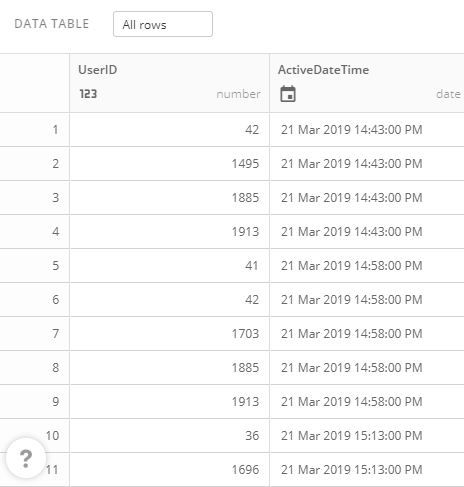 ---

**Make sure to like any users posts that helped you and accept the ones who solved your issue.**
Comments