Dojo Badges - Remote User Group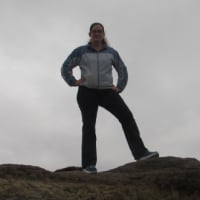 Let's add a User Group badge for our new Remote User Group, and those who join the calls get the badge.  
What earns the badge?  Should someone need to join a certain number of calls?  Post to the board?  @DaniBoy - What makes sense that isn't a tracking nightmare on your end?  
Ideas for the icon?  
DataMaven
Breaking Down Silos - Building Bridges
Check out my video!
**Say "Thanks" by clicking the heart in the post that helped you.
**Please mark the post that solves your problem by clicking on "Accept as Solution"
Tagged:
Comments
This discussion has been closed.