Ranking & Badge System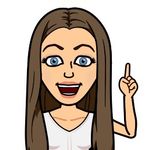 RANKINGS
Rankings in the Dojo are a reflection of activity and engagement on the Dojo. The rank structure resembles the Karate Belt System 🥋 ⛩. Upon registration, each member is given the 'White Belt' rank. A white Belt indicates "a birth of new light," or someone that's just joined the Dojo.
As you ask questions, receives reactions on your posts, reply and answer to other discussions, you will accumulate points. The more points you have = the higher rank association you earn! Receiving positive reactions, answering questions, and earning badges receive the most points.
A Black Belt signifies the "darkness beyond the sun" -- those that have knowledge continue to pass it on. Black Belt's on the Dojo indicate the Super Users 🥷. Members who reach the 'Black Belt level receive special privileges, including access to a private board, weekly virtual meet-ups, and exclusive rewards at Domopalooza.   
Rank Structure (in order) & Rewards:
White Belt [0 points] ⚪️ A badge for joining the community
Yellow Belt [50 points] 🟡 Access to an exclusive hosted Domo insider video
Orange Belt [100 points] 🟠 $50 Door dash gift card, ability to add a signature to your posts
Green Belt [300 points] 🟢 $50 Amazon Gift Card
Purple Belt [800 points] 🟣 Access to Private Super User board
Blue Belt [1300 points] 🔵 Insider Super User weekly meeting group invite, Super User Badge
Brown Belt [2000 points] 🟤 $100 Amazon gift card
Red Belt [2700 points] 🔴 Free ticket to Domopalooza (if in person)
Black Belt [4000 points] ⚫️ Physical black belt display with your name embroidered, VIP Spotlight article on Dojo, Black belt Badge, Domopalooza Rewards and Events
BADGES
There are over 100 types of badges available to be awarded to YOU based on certain criteria. Badges are available for hitting a minimum metric number (EX: 3 solutions, 100th like, 5 LOL's) and attending events (EX: Domopalooza 2020). The more engaged you are on the Dojo, the more badges you can earn. Certain badges are associated with prizes. Visit your profile page to see what badges you have earned already.
Visit this page to see a list of all possible badges available to earn on the community.
If you are missing a custom badge that you've earned, go here > click on the badge you are missing > click "Request Badge." From here, moderators can approve your request and you will get the badge if you rightfully earned it!
Tagged:
Comments