Dojo Badges & Requesting Badges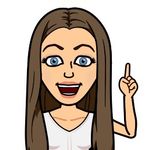 Request Dojo badges that you've rightfully earned to gain some of the the highest points available on the Dojo. Points accumulate to your rank status, and rank status gets you rewards and special access on the Dojo. You can see the badges you have by visiting your profile.
Most Dojo badges are automatically applied as you participate on the Dojo -- including commenting, liking, upvoting, reacting, and answering. The more you participate, the more badges you'll earn. However, the following badges are manually added and need to be requested to receive.
Badges eligible to Request:
If you are Major Domo certified or have attended a Domopalooza (in-person or virtual), you can request the corresponding Dojo badge by following the proper link above. Once you request a badge, it will be verified before you receive it. These badges are worth 20-50 points (a lot for the Dojo), so request all that you qualify for!
To learn more about badges, check out this post.
Tagged: