Edition of Specific Cards by Selected Users other than admin/+ mass-lock multiple cards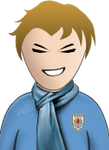 We could have a way to massively click "Only the owner and administrators can edit this card" for all the cards in DOMO. This could include the capability to select specific groups or non admin users (different security profiles) to change specific cards.
In other words, there is not currently a way to mass-lock multiple cards and base this action on multiple users profiles or criteria.
This discussion has been closed.