Dynamic Goal setting / Manual setting by user / Applicable to multiple cards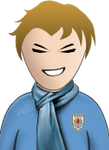 I think we should have the capability to set up Dynamic Goals wich could change based on selected branches, regions or customers selected.
Is clear that no always the Goals are statics through multiple regions or customers.
+2 Additionally, this goal could be related to an specific data set which shows multiple goals by desired level (customer, region, etc.).
+3 Let say we allow our Management Team to modify those goals manually at the data set described into +2.
+4 What about if the data set on +2 is part of a massive goals data set which could be apply to multiple charts into the same page? 
Comments
This discussion has been closed.