Scheduling export of selected cards (Power Point PPT) and then automated email distribution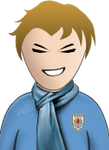 A great capability for us would be if we can schedule exporting of group of cards in Power Point, and then DOMO distributes the PPT file by email to selected receivers.
In the perfect world, you should be able to select the specific cards you want to share and be able to email the file to your specified email addresses and/or users.
Comments
This discussion has been closed.