Additional functionality for TIME FRAME selection at the card, but at the edition as well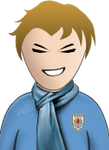 I think could be a plus if we can select the time frame from x to y, but with the option to take out another time frame v to z.
Example, I would like to see last 12 months without current month.
Same thing for weeks, I would like to see the last three months by week without show current week, or without current and last week.
This will help to disregard data which is not ready to considerer.
The "between" option is not the right solution for this since it cannot be automated.
Comments
This discussion has been closed.